In another recent post, we shared some of the latest data on how patient satisfaction SR Health by Solutionreach collected some of the last known data about pre-COVID-19 patient communication preferences when it commissioned a study in early 2020 to better understand patients' communication likes and dislikes at four key parts of the patient journey: scheduling, patient care, financial, and patient outreach. When the COVID-19 pandemic struck, SR Health conducted another survey to capture its impact on the same four parts of the patient journey, as well as on telehealth.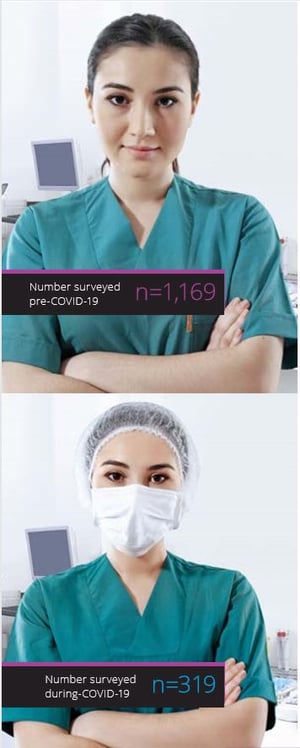 Together, this information offers a unique comparison of patient communication preferences before and during COVID-19. The data offers insight into where enterprise healthcare organizations should focus their efforts to streamline communication for increased efficiency and patient satisfaction.
As the last blog post shared, one thing that has changed significantly is the interest in phone calls. Patients are 14 percent less likely to want a phone call, and the interest in text and email communication is on the rise. Another area of interest is telehealth.
It's clear from the survey results that patients are open to using new technology for care delivery and for communication with providers. And the data shows how visit types have shifted and how patients feel about using telehealth.
During the pandemic, only 23 percent of patients' appointments proceeded in-person. Another 36 percent of patients had appointments canceled or rescheduled, while 41 percent reported that one or all of their appointments moved to telehealth.
The vast majority of patients—78 percent—had never used telehealth before COVID-19. Despite the unfamiliarity, 63 percent said they feel comfortable participating in telehealth visits. Even when in-person visits are completely safe, 60 percent say they'll continue with either a mix of telehealth and in-person appointments (35 percent) or telehealth-only visits (25 percent).
Telehealth is only one example of how patient preferences are changing. The last blog post goes into more detail on how the interest in digital communication has changed overall. Overall, the data suggests patients are more interested that ever in automation, text, and telehealth.
For more details on the data, download the full report.