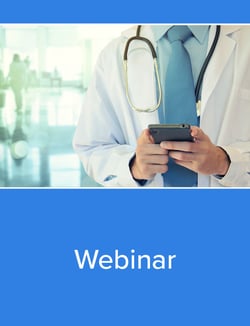 Solutionreach has partnered with MGMA to offer a webinar on the future of text messaging with patients. This webinar is free to members and $25 for non-members.
Taking Patient Text Messaging to the Next Level
April 2 at 10:00 AM PT / 1:00 PM ET
Register Now!
Research shows that patients across all demographics want the accessibility and ease of texting their healthcare providers. Text messaging has been found to cut appointment no-shows, but improved scheduling is just one way that text can boost efficiency for medical practices. The adoption of artificial intelligence (A.I.) and rich communication services (RCS) can take texting to a whole new level. Attend this webinar to find out how text messaging is revolutionizing the patient experience by meeting evolving patient needs, and what you'll need to do to remain compliant.
This 60-minute webinar will provide you with the knowledge to:
Identify opportunities to meet patient needs via text messaging in healthcare
Recognize how A.I. and RCS can be used for efficient and compliant communications with patients
Review your organization's scheduling and patient experience strategies for continued improvements via text messaging
This webinar is eligible for ACMPE, ACHE and CEU credit. This webinar will be made available as a recording.