SR Health by Solutionreach commissioned a two-part patient research study to better understand if COVID-19 impacted:
Patients' healthcare communication preferences across the patient journey (scheduling, patient care, financial, and patient outreach)

Where opportunities for automation may exist within these preferences
The initial survey of 1,169 patients was conducted before the COVID-19 pandemic and captured some of the last known data about pre-COVID patient communication preferences. The second survey of 319 patients is one of the first studies to address the impact of COVID-19 on patient communication preferences.
In both parts of the survey, respondents were screened specific to their identification and recent experience with an enterprise healthcare setting. Participants were then questioned about their communication with providers to ascertain their preferences and satisfaction throughout the patient lifecycle.
One key finding was that COVID-19 didn't significantly change the perceived desirability of automation in patient communication. Yet the pandemic did change how patients prefer to communicate. It appears that they're moving away from live telephone calls and toward more convenient, digital communication.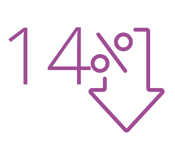 Since the COVID-19 outbreak, patients have adjusted how they want to communicate with their healthcare providers. Before the pandemic, telephone conversations with a live person were the most desirable form of communication across all generations surveyed (Baby Boomers, Gen X, Millennials, and Gen Z). During COVID-19, however, the desirability of live phone calls dropped 14 percent.
Why the switch from phone to digital communication preferences? Patient comments suggest digital methods such as text are easy to check and they can be accessed anywhere, at any time. In other words, they're more convenient. Therefore, digital communication may be one way to help patients feel heard again, without added burden on staff resources. Comments included:
"Just a lot simpler. I prefer texting over all the other options. You can deal with it when you want or have the time, instead of being interrupted."
"It is easy to get a quick response without much effort."
"Easy to use. I know instantly when I have a message. I can easily respond from almost anywhere."
The study dhowed that patients find text and email to be effective in all areas of the patient journey.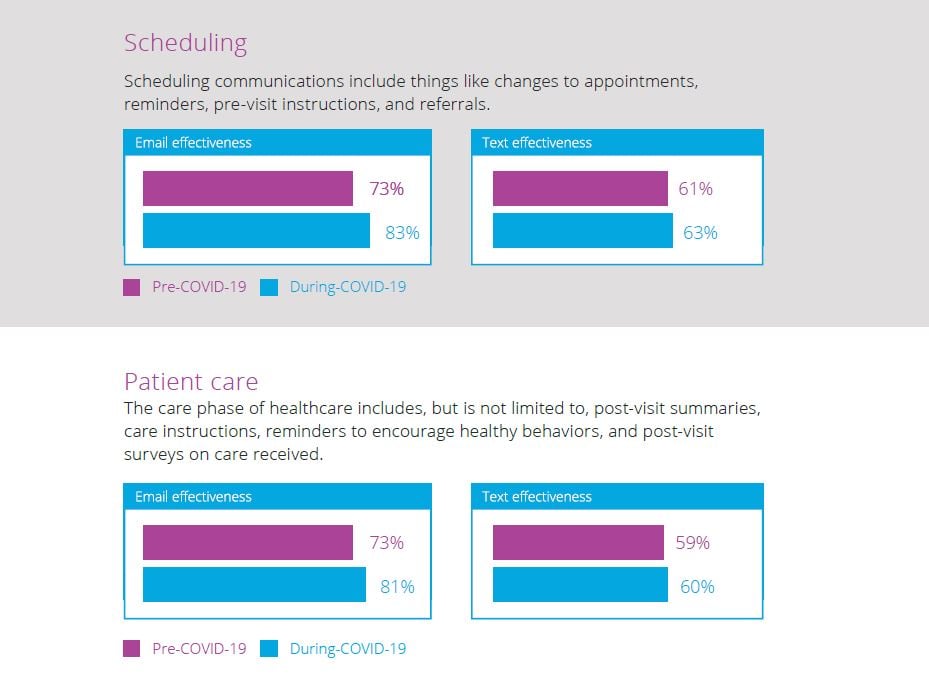 Interestingly, despite the growing interest in text messaging, many organizations still don't offer two-way, real-time text messaging with patients. During a webinar on the survey results, attendees were asked if patients could initiate a text conversation. Only 29 percent offered that option to patients. This is an opportunity improve patient experience by being more timely and responsive to questions--two issues that were raised as impacting satisfaction in the report. Watch for more to come on patient satisfaction trends in the next blog post on this data.
For more insights from this new reseach, download the full white paper.