Optimize Your Appointment Workflow for 2021
Wednesday, January 20
9:00 AM PT / 1:00 PM ET
Join Lea Chatham for a closer look at how enhancing your appointment workflow can help get more patients the care they need. Learn how to elevate your pre-appointment workflow and communications so that patients show up on time and prepared for their visit. Join Lea on this data-driven webinar that covers pre-appointment workflow best practices and how they can help you increase confirmations and decrease cancellations and no-shows.
About the Speaker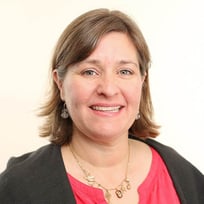 Lea Chatham is the Director of Marketing Programs at SR Health, the leader in patient engagement technology and innovation. She is responsible for developing educational resources to help healthcare facilities improve the patient provider relationship. Lea spent over five years leading engagement at a small integrated health system and has 15 years of experience developing educational content for leading practice management and EHR companies.
The COVID-19 Vaccine Is Being Distributed: Now What?
Wednesday, January 27
2 PM ET/11 AM PT
Join Cindy Williams, vice president and chief pharmacy officer at Riverside Health System, and Leslie Baker, chief experience officer at a large New York physician group, for a fact-filled hour on the latest updates and best practices on the distribution of the COVID-19 vaccines. You'll get the latest on the rollout of the vaccines, patient communication best practices, and suggestions on how to maximize vaccinations.
About the Speakers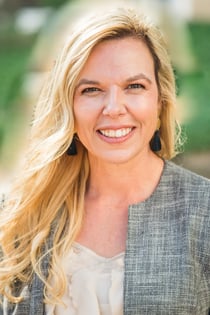 Leslie Baker is Chief Experience Officer of Adjuvant.Health, powered by Allied Physicians Group. She has over 20 years' experience in healthcare practice management, marketing, culture initiatives, education and training, and technology and workflow/process improvement. Leslie has LEAN Healthcare Cert. from GA Tech, MGMA, HIMSS, is a Beryl Institute member, participates on the Customer Advisory Board for PM EMR solutions, Solutionreach, and Anytime Pediatrics Telemedicine platform, and speaks at several healthcare conferences nationally. Humility is the foundation of her leadership style.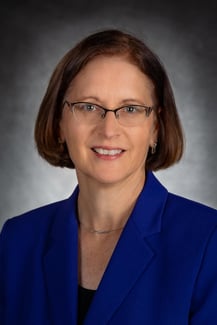 Cindy Williams, RPh, FASHP, received her B.S. Pharmacy from Virginia Commonwealth University. She has completed the Executive Management Program for Pharmacy Leaders at the Wharton School and The Pharmacy Leadership Institute at Boston University. Cindy currently serves as VP/Chief Pharmacy Officer for Riverside Health System in Newport News, Virginia. In this role, Cindy is responsible for oversight of pharmacy practice and medication management for the acute care and post-acute care facilities as well as a 600 member medical group. She has served on the ASHP Council on Pharmacy Management and several of the ASHP Section Advisory Groups (SAG), including Pharmacy Business Management, Pharmacy Informatics and Technology, Quality and Compliance and Multi-Hospital Health System Pharmacy Executives. She is a past Board Member at Large, House of Delegates Member and President of Virginia Society of Health System Pharmacists. Cindy is the recipient of the Virginia Society of Health System Pharmacists RD Anderson Pharmacy Leadership Award and American Society of Health System Pharmacists Distinguished Service Award. She holds adjunct faculty positions at Virginia Commonwealth University and Hampton University Schools of Pharmacy and has completed certification programs in Diabetes Management and Medication Therapy Management.