Even before the coronavirus hit life as we knew it, healthcare was already stretched and trying to figure out how it was going to be able to offer personalized care to patients. The reality in healthcare is that there are not enough doctors, nurses, or staff to be able to offer the kind of personalized care and attention that patients need and desire. It's easy to see that there are more of them (patients) than there are of us (clinicians).
Now with COVID-19 impacting healthcare in ways still yet to be fully seen and processed, healthcare providers will need AI and other related technologies to augment their practice even more.
Many in healthcare have been afraid of AI. Some of that fear comes from a good place that's grounded in the "Do No Harm" ethos that is very important to healthcare. Other healthcare professionals fear the legal liability of trusting AI in healthcare. The impact of a bad decision is much different in healthcare than say showing you the movies you might enjoy binge watching. However, I've found that much of this fear is unfounded given the type of AI solutions that are hitting the healthcare market today. Plus, we are going to quickly approach a time where not using AI in your healthcare organization is going to do more harm and put you at greater liability risk than not using AI.
The biggest reason healthcare should not fear AI, but embrace it is that healthcare AI solutions today are not about replacing the doctor, front desk staff, or other health professional. Healthcare AI today is about augmenting what those professionals are able to do. Let's go through a few common AI examples to illustrate what I mean.
The first example is the use of AI chat bots as part of COVID-19 testing. At many testing centers, those seeking COVID-19 testing are instructed to interact with a simple AI chat bot that will walk them through the process of collecting the information needed to assess their need for COVID-19 testing. Does a human need to be the one collecting this information from at risk patients? No. Plus, not only are humans not scalable to the demand, having a human collect this information puts them at risk for contracting the virus and/or using the limited PPE that is available. Use of AI in this manner augments the humans nicely while reducing risk.
As healthcare continues the shift to value based care, healthcare organizations must scale the way they are communicating with patients. In fact, even without value based care patients are expecting healthcare organizations to personalize their communications similar to how other industries are personally communicating with them.
While it would be great if every doctor and nurse had time to call, text, or Facetime each patient individually, that is just impossible to even consider. The only way to solve this communication challenge is to augment an organization's patient communication using AI. Doing so comes with a lot of benefits. For example, maybe the patient's personalized profile says that they need to be engaged at 6:00 PM by phone for it to be most effective. AI doesn't care what time it is, but a doctor doesn't want to interrupt their dinner to call a patient at 6:00 PM because that was the patient's preference. Not to mention that the only scalable way to know when and how a patient wants to be engaged is through AI.
Personalized healthcare communication simply cannot scale without AI.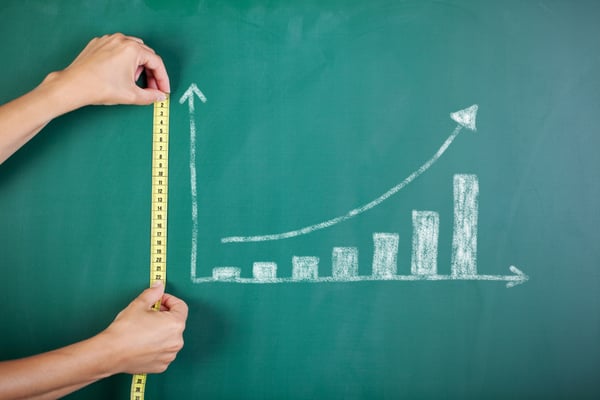 Another great example is the way ambient clinical voice technology powered by AI is going to revolutionize the clinical documentation process. For those not familiar with this technology, imagine a voice AI speaker in the exam room listening to what is being said during the office visit and documenting the entire visit for the doctor. Sounds farfetched, but the combination of voice recognition, natural language processing (NLP), and AI is making this a reality. At least a half dozen companies led by Nuance are close to making this a reality for doctors.
Lest you fear, the doctor will have ultimate sign off and the ability to verify the accuracy of the note before marking it complete and sending off orders. However, this is the perfect example of technology and AI augmenting the doctor in a way that allows the doctor to focus on the patient while still meeting the regulatory and reimbursement requirements. And if you are not sure if patients will be ok with speakers in the exam room, just see how patients have embraced telehealth thanks to COVID-19 social distancing.
These are just a few of the many ways that AI is going to augment what people are doing in healthcare. Do not be distracted by those shouting that AI is going to replace doctors or other staff. It may one day reach those levels in some situations, but for the reasonable future AI is going to just be an incredible way to augment the abilities of your staff. In fact, one could argue that embracing AI is going to be essential to scaling your practice to the demands of healthcare, liberating your doctors to provide human touch when needed, and providing your patients the best care possible.
Learn more about how AI can be used for patient communication in our new guide, How AI Can Enhance Today's Patient Experience.