Thursday, December 10
10:00 AM PT / 2:00 PM ET
Join Elizabeth Woodcock, one of the leading experts in medical coding and billing, for a fact filled hour looking at the latest updates on telehealth. She'll review the latest updates to the physician fee schedule and coding related to telehealth as well as announcements on updates from major commercial payers. Based on the most recent news and releases from payers, Elizabeth will also share her thoughts on what will happen with telehealth in 2021 and beyond. Don't miss this chance to get the very latest updates on telehealth reimbursement as you prepare for 2021!

About the Speaker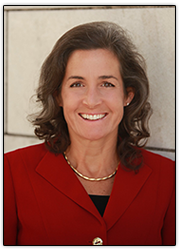 Elizabeth Woodcock, MBA, FACMPE, CPC is the principal of Woodcock & Associates and the founder of the Patient Access Collaborative. This organization includes 85 of the nation's most prominent academic
medical centers and children's hospitals, focused solely on patient access in the ambulatory enterprise. She is the author of Mastering Patient Flow, and co-author of The Physician Billing Process: Navigating Potholes on the Road to Getting Paid, both industry best-sellers. She is widely considered an industry leader in medical practice operations and revenue cycle management. She is frequently published and quoted in national publications including MGMA Connection and Medical Economics. She has focused on medical practice operations and revenue cycle management for more than 25 years and has led educational sessions for the American Medical Association, Healthcare Financial Management Association, and the Medical Group Management Association. She is a Fellow in the American College of Medical Practice Executives and a Certified Professional Coder. In addition to a BA from Duke University, she completed a MBA degree in healthcare management from The Wharton School of Business of the University of Pennsylvania.